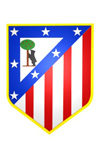 Atletico Madrid vs Real Madrid C F
Estadio Wanda Metropolitano
Ici vous pouvez acheter vos billets pour le mach entre Atletico Madrid et Real Madrid C F. Vous pouvez voir quand Atletico Madrid a lieu le prochain match à à domicile sur Estadio Wanda Metropolitano contre Real Madrid C F sur la liste ci-dessous.
En lire plus sur le match Atletico Madrid contre Real Madrid C F here.
Atlético Madrid - Real Madrid, the Madrid derby, is one of the hottest matches in European football.

As it happens in every city with two big teams (Manchester with City and United, Torino with Juventus and Torino), the city's second team is the one locals support, whereas the first team has a fanbase spread all over the country (world, in this case). Madrid is no exception: locals are colchoneros (well, most of them), with a blancos minority.
The Madrid derby certainly plays a greater role for Atlético fans. Real is the world's largest club and does not need to prove anything to anyone. They won La Liga and Champions League (first team to lift the trophy two years in a row) last year, and count the most league titles in Spain, as well as the most European Cup titles. For Atlético the match is a reason to prove that Real may be ruling the world, but Madrid is a completely different story.

After two Champions League finals in 2014 and 2016 and a Champions League semi-final last year with Atlético losing all three of them to Real (they have yet to lose a Champions League final), Colchoneros will be looking forward to the new season to set the record straight, whereas Real will be cheering on young defender and possible future star Theo Hernández, "stolen" from Atlético thanks to a release clause in the player's contract, thus breaking a long-standing gentleman's agreement between the two clubs that prevented either to go after each other's players.


Matchs à venir 2018-19
Atletico Madrid vs Real Madrid C F
SAM, 09 FÉV 2019 ou DIM, 10 FÉV 2019

Parties antérieures
Atletico Madrid vs Real Madrid C F, SAM, 18 NOV 2017

Atletico Madrid vs Real Madrid C F, SAM, 19 NOV 2016

Atletico Madrid vs Real Madrid C F, DIM, 04 OCT 2015

Atletico Madrid vs Real Madrid C F, SAM, 07 FÉV 2015

Atletico Madrid vs Real Madrid C F, DIM, 02 MAR 2014

Atletico Madrid vs Real Madrid C F, SAM, 27 AVR 2013

Atletico Madrid vs Real Madrid C F, MER, 11 AVR 2012

Atletico Madrid vs Real Madrid C F, SAM, 19 MAR 2011

Atletico Madrid vs Real Madrid C F, SAM, 07 NOV 2009

Arène/Stade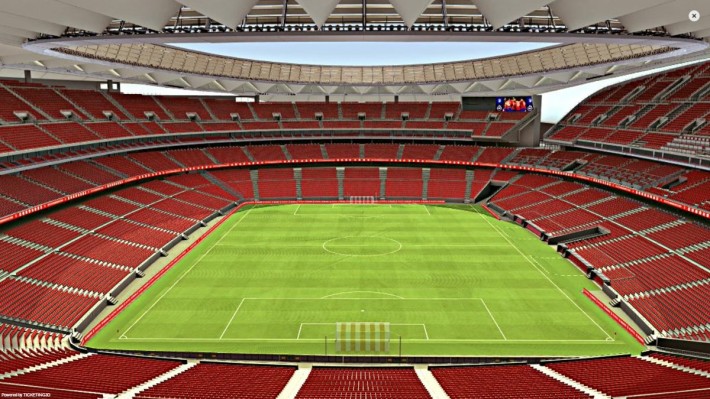 Estadio Wanda Metropolitano
La capacité du stade
67.000
Adresse
Estadio Wanda Metropolitano, 28022 Madrid, Spain


Regardez la carte
Itinéraire